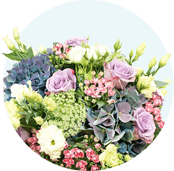 Belgravia Florist
When you want flowers delivered to friends and family in Belgravia SW1X and SW1W, you can count on our florists for beautiful bouquets. Every florist in our team knows how to create a range of different floral styles, allowing customers a wide choice of bouquets for every occasion. To be a florist at Belgravia Florist, you must be highly skilled, qualified, experienced and extremely talented. These qualities are what ensure each one of our bouquets is simply stunning. Find out more when you visit our online flower shop today.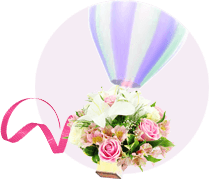 Cheap Flowers that Look Wonderful to Send to Belgravia
Get your hands on quality flowers at the lowest prices around when you send flowers from Belgravia Florist. Our cheap flowers have been chosen, because of their vibrancy and freshness allowing customers to enjoy their flower delivery for several days. Why pay more than you have to for exceptional flowers when you have flowers delivered to SW1X or SW1W areas that are within your budget and look amazing. With prices so low, you can afford to treat loved ones, and yourself, to flowers all year round. Discover our low prices and send flowers to Belgravia for less.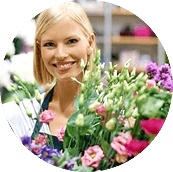 Fast Flower Delivery in SW1X and SW1W Areas
Send flowers online via same day or next day flower delivery services and save money on every order. Having flowers delivered in SW1X on the same day can be expensive with other florists, but we aren't like any other florists. Belgravia Florist always provides the best prices possible, even on special delivery options, such as same-day flower delivery. Finding an affordable florist that can deliver flowers quickly may have been a struggle in the past, but now you have discovered the Belgravia florist so many customers love, you will never pay over the odds again.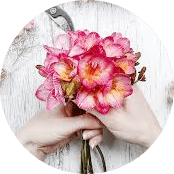 The Florist for All Occasions in Belgravia SW1X
Flowers are the gift that says what you may not be able to say. Sending a bouquet to a friend that has recently lost someone close to them can tell them that even though you can't be there, you are thinking of them. Having a beautiful bouquet delivered to a loved one in Belgravia on their birthday means you think they deserve to be celebrated. The gift of flowers is a thoughtful gesture which is why we have created a range of flowers for every occasion. Discover a collection that features sensational blooms for anniversaries, birthdays, Christenings and many more important occasions in SW1X.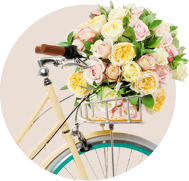 Our Belgravia Flower Shop
It has taken time to perfect our flower store, and now customers can reap the benefit of our experience. Belgravia Florist has always put customers first, which is why we provide such an extensive range of flowers as well as a great choice of delivery options in SW1X and SW1W. We promise that our prices will always remain low and affordable flowers that look great will be available to our Belgravia customers when they need them. Browse our entire collection of affordable blooms and purchase fantastic gifts for those you love at an affordable price.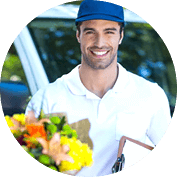 Send Flowers Online in Belgravia SW1W
Even those that are new to online shopping will find it simple to buy flowers via our website. Buy flowers from wherever, and at whatever time it is convenient, and know that your chosen bouquet will soon be making its way to a friend or family member in Belgravia SW1X. Forget going out in all kinds of weather to search for the perfect floral gift, and get cosy indoors as you scroll through our beautiful collection. Ordering is easy, and if you need any help, simply get in touch with our florists, and they will be delighted to assist.